Looking for a smartphone that combines cutting-edge technology with style and functionality? Look no further than the Oppo A78! With its impressive features and sleek design, this smartphone is a game-changer in the mid range category. Discover why the A78 is the perfect choice for anyone seeking a premium smartphone experience in Kenya.
Unveiling the Oppo A78: The key features
The A78 brings the future to your fingertips with its remarkable features. This smartphone is powered by the robust ,Qualcomm SM6225 Snapdragon 680 4G chipset ensuring seamless multitasking and swift app launches. Whether you're juggling work tasks, streaming your favorite shows, or exploring apps, the A78 ensures a lag-free experience every time. This phone has 8GB of RAM and 256GB onboard storage space. The display is 6.43 inches and it is powered by a 5000mAh battery with 67W fast charging support.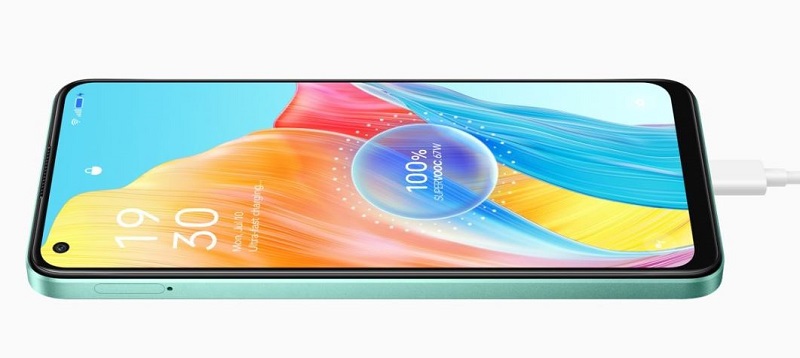 Captivating Visuals thanks to the 6.43 inches display
Equipped with a stunning 6.43-inch AMOLED display, the Oppo A78 takes your visual experience to a whole new level. Dive into your favorite content with vibrant colors, sharp details, and wide viewing angles. From browsing photos to watching videos, the A78's display delivers an immersive experience that's sure to impress. Furthermore, the display has a 90Hz refresh rate and 430 nits peak brightness. 
Picture-Perfect Moments with the Dual Rear camera
For photography enthusiasts, the Oppo A78 is a dream come true. Its advanced camera system includes a 50 MP primary camera that captures every detail with exceptional clarity. This is accompanied by a 2MP depth sensor. Say goodbye to blurry photos, even in low-light conditions, thanks to the camera's impressive low-light capabilities. From stunning landscapes to Instagram-worthy selfies, the A78 turns every moment into a masterpiece. The selfie camera is 8MP. 
Power Through Your Day Thanks to a generous 5000mAh Battery

Imagine a smartphone that can keep up with your busy schedule. The Oppo A78 boasts a sizable 5000mAh battery that ensures you stay connected, entertained, and productive throughout the day. No more worrying about running out of power when you need it the most. Plus, with the phone's energy-efficient features, you can enjoy extended battery life without compromising on performance. The A78 supports 67W fast charging, which according to Oppo, can charge the phone from 0% to 76% in 30 minutes. 
Sleek Elegance Meets Ergonomic Design
The Oppo A78 isn't just a powerhouse of technology; it's also a style statement. Its sleek and modern design is complemented by a comfortable grip that fits perfectly in your hand. The phone's slim profile (only 7.9mm) and attention to detail make it a joy to hold and use. Whether you're attending a business meeting or catching up with friends, the Oppo A78 adds a touch of elegance to your lifestyle.
Seamless Connectivity with the Oppo A78: Stay Connected Wherever You Go
Staying connected has never been easier. The Oppo A78 supports 4G connectivity, ensuring fast browsing, smooth video calls, and quick downloads. Whether you're at home, in the office, or on the go, you can rely on the Oppo A78 to keep you connected with the world around you.
Get Your Oppo A78 From Gadgets Leo Today
Are you ready to elevate your smartphone experience? The Oppo A78 is your ticket to seamless multitasking, breathtaking visuals, and exceptional photography. With its sleek design and advanced features, this smartphone is a must-have for anyone who values both style and substance. 
The A78 stands as a testament to Oppo's commitment to innovation and user satisfaction. With its powerful performance, captivating display, advanced camera system, and long-lasting battery life, the A78 proves to be a compelling choice for individuals in Kenya seeking a premium smartphone experience. Don't miss out on the opportunity to own a device that's as stylish as it is functional. Get the Oppo A78 from Gadgets Leo today!
See more details on official site.