Samsung Galaxy Z Fold 5 Price In Kenya
Samsung Galaxy Z Fold 5 price in Kenya is KSh204,500. This foldable phone comes with a 7.6 inch (unfolded) display, 12GB of RAM and 512Gb onboard storage. It is available in four distinct colors – Icy Blue, Phantom Black, Cream, Gray, and Blue.
A Revolution in Design
Discover the remarkable Samsung Galaxy Z Fold 5, a groundbreaking smartphone that effortlessly blurs the lines between a phone and a tablet. This foldable marvel has been designed to captivate you with its cutting-edge technology and sleek aesthetics. Crafted to perfection, the Galaxy Z Fold 5 is an engineering marvel that is set to revolutionize the way you interact with your device.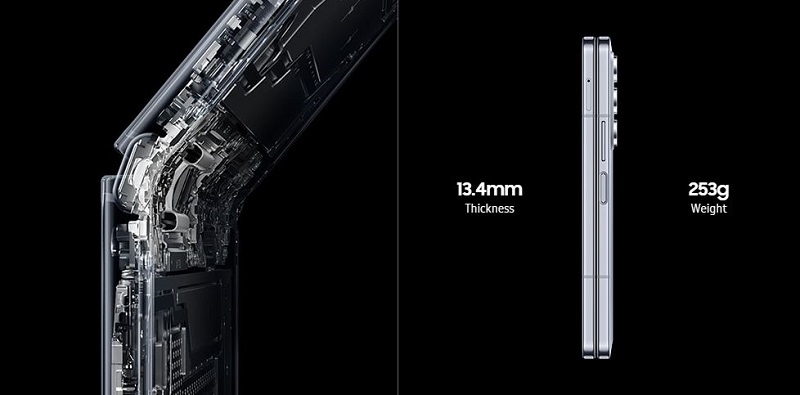 Endless Possibilities, Unfolded
Unleash a new era of possibilities with the Samsung Galaxy Z Fold 5's innovative foldable display. When unfolded, the immersive 7.6-inch Dynamic AMOLED 2X display provides you with an unrivaled cinematic experience, making streaming movies, gaming, and multitasking an absolute pleasure. The vivid colors and sharp details will transport you into a whole new world of entertainment.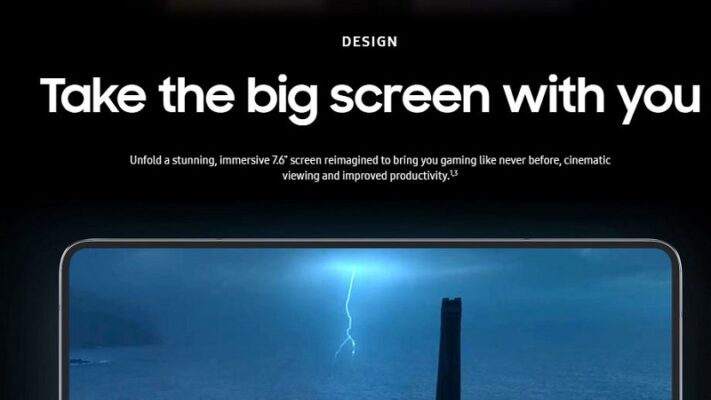 Samsung Galaxy Z Fold 5 is Compact and Convenient
When folded, the Galaxy Z Fold 5 boasts a compact and sleek design with a 6.2-inch Super AMOLED cover display. This external display lets you stay connected with important notifications, messages, and calls without the need to unfold the device. Its pocket-friendly size ensures that you can carry it with ease, making it the perfect companion for those on the go.
Power and Performance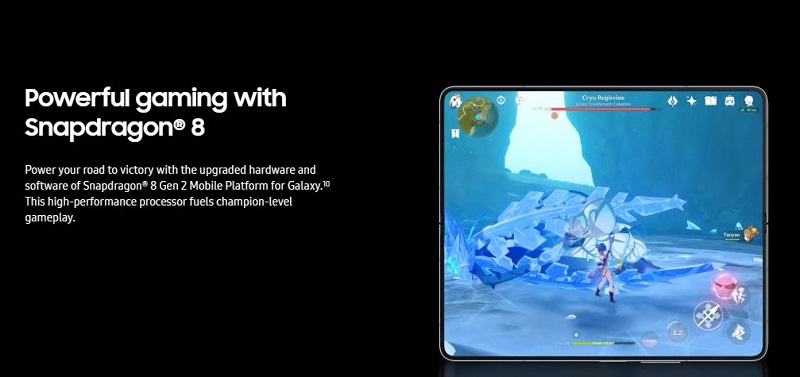 The Samsung Z Fold 5 is not just about looks; it packs a powerful punch under the hood. Equipped with a state-of-the-art Qualcomm's Snapdragon 8 Gen 2 processor and a generous 12GB of RAM, this device handles multitasking and resource-intensive applications with ease. Say goodbye to lag and hello to seamless performance.
Capture Your World With Samsung Galaxy Z Fold 5
Never miss a moment with the Galaxy Z Fold 5's versatile camera setup. The device features a triple-camera system with a 50MP primary lens, a 12MP ultra-wide lens, and a 12MP telephoto lens. Whether you're capturing breathtaking landscapes or stunning portraits, this smartphone ensures that your photos are nothing short of spectacular.
The Power of Flexibility
The Z Fold 5 comes with an impressive 4,400mAh battery, ensuring that you have enough power to last throughout the day. Additionally, its 25W fast charging capabilities mean that you can quickly recharge your device and get back to your tasks without any interruptions.
Secure and Seamless
 Your privacy and security are paramount, and Samsung understands that. The Galaxy Z Fold 5 features a side-mounted fingerprint sensor for quick and secure access to your device. Moreover, with Samsung's Knox security platform, your data and information remain protected from any potential threats.

Experience the Future Today
With 5G capabilities, the Z Fold 5 puts the power of next-generation connectivity in your hands. Enjoy ultra-fast download and upload speeds, smoother video calls, and lag-free streaming. Experience the future of communication and stay ahead of the curve.
Samsung Ecosystem
The Galaxy Z Fold 5 seamlessly integrates with other Samsung devices, creating a harmonious ecosystem that simplifies your digital life. Connect your smartphone to a Samsung Smart TV, Galaxy Watch, or Galaxy Buds, and experience unparalleled convenience and continuity.
Samsung Galaxy Z Fold 5 is more than just a smartphone; it's a statement of innovation and style. Its futuristic foldable design, powerful performance, and exceptional camera capabilities make it the perfect companion for those who crave cutting-edge technology.
Experience the thrill of the future today with the Samsung Z Fold 5. Upgrade your smartphone experience and embrace a new way of living. Get ready to fold, unfold, and explore a world of endless possibilities with this incredible device.
Don't miss out on the opportunity to own a device that will redefine the way you interact with your smartphone. Embrace the future and make the Samsung Galaxy Z Fold 5 your next smartphone choice. Place your order now and take a step into the future of technology!