In the vibrant world of budget smartphones in Kenya, the iTel S18 stands out as a remarkable device that seamlessly combines style, performance, and innovation. This cutting-edge smartphone is not just a communication tool, but a powerful companion designed to elevate your digital experience. Let's look into what makes the iTel S18 a perfect choice for tech-savvy individuals in Kenya shopping on a budget.
iTel S18 Unmatched Elegance and Design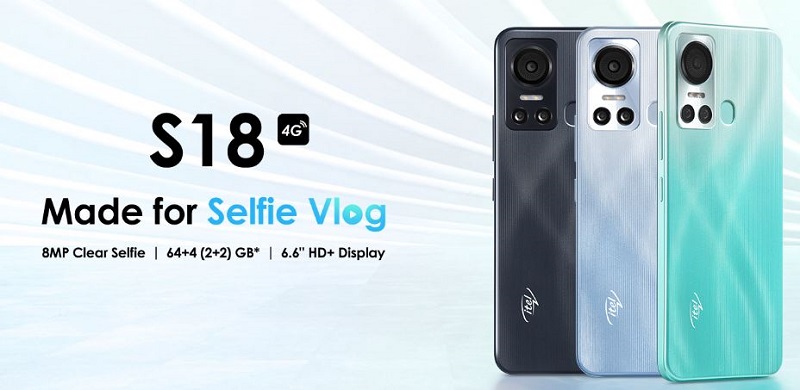 The S18 is more than just a device; it's a statement of sophistication. With its sleek and ergonomic design, the phone fits comfortably in your hand, allowing you to navigate effortlessly through its features. The glossy finish and contemporary color options add a touch of elegance that complements your personal style. Whether you're in a business meeting or out with friends, the iTel S18 effortlessly blends into any setting.
iTel S18 will give you a  Vibrant Visual Experience
Get ready to immerse yourself in a world of vivid visuals with the iTel S18's impressive display. Boasting a 6.6-inch screen, this smartphone offers stunning clarity and vibrant colors. Whether you're watching your favorite TV shows, browsing through photos, or playing games, every detail comes to life with stunning clarity. The expansive screen also provides an enjoyable platform for multitasking, ensuring that you can handle your daily tasks with ease.
Powerful Performance
Under the hood, the S18 is powered by a robust octacore processor that delivers snappy performance for all your tasks. From browsing the web to running apps and playing games, you'll experience smooth and efficient operation. The phone's 4GB of RAM ensures seamless multitasking, allowing you to switch between apps without any lag. Whether you're a professional juggling work apps or a student managing assignments and social media, the iTel S18 is up to the challenge.
Capture Memories in High Definition
Say goodbye to blurry and lackluster photos. The iTel S18 comes equipped with an impressive dual-lens camera system that empowers you to capture stunning images and videos. The 8MP main camera paired with a QVGA camera work in harmony to produce clear, detailed, and vibrant shots even in low-light conditions. Whether it's a breathtaking sunset, a close-up portrait, or a group selfie, the iTel S18's camera ensures that your memories are always preserved in high-definition.
Long-lasting Battery Life
Worried about your phone running out of juice during the day? With the iTel S18, that's a concern of the past. Its generous 5000mAh battery keeps you connected and entertained throughout the day. Whether you're chatting with friends, streaming videos, or working on the go, the iTel S18 has the power to keep up with your busy lifestyle. No more frantic searches for power outlets – just peace of mind knowing your phone has your back.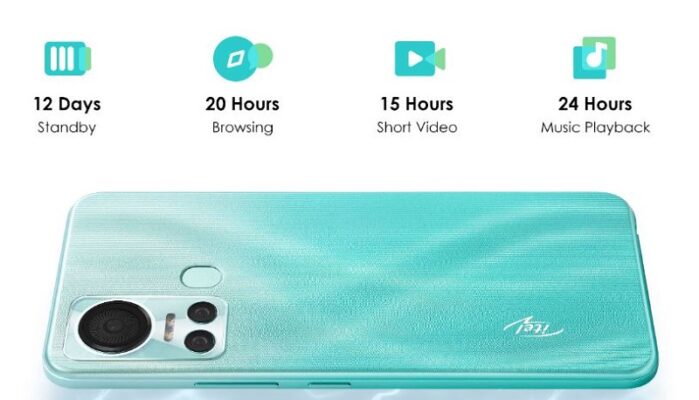 Security at Your Fingertips
Your privacy and security are paramount, which is why the iTel S18 is equipped with advanced security features. The rear-mounted fingerprint sensor ensures that only you can access your phone, keeping your personal data safe from prying eyes. Additionally, the face unlock feature offers a convenient way to unlock your phone with just a glance, adding an extra layer of protection to your device.
Intuitive User Experience
Navigating the iTel S18 is a breeze, thanks to its user-friendly interface. Running on the latest Android 12 operating system, the phone offers a smooth and intuitive experience. You'll have access to a plethora of apps on the Google Play Store, allowing you to customize your phone to suit your needs and preferences. Plus, with regular software updates, you can always enjoy the latest features and security enhancements.
Your Journey with iTel S18 Begins Now
In a world saturated with smartphones, the S18 shines as a unique gem that caters to your individuality and lifestyle. From its sleek design to its powerful performance and stunning camera capabilities, this device is built to enhance your digital experience in every way. Stay connected, capture memories, and explore the possibilities with the iTel S18 by your side.
See manufacturer website.